Carmel Madonna is a children's musical performer who provides super fun and totally interactive music celebrations for kid's parties. Her music is 100% live, never recorded. She brings her guitar, a collection of hand percussion instruments, scarves and ribbons, musical books and knowledge of over 20 years experience in the education and entertainment field.
Everyone Raves About Carmel...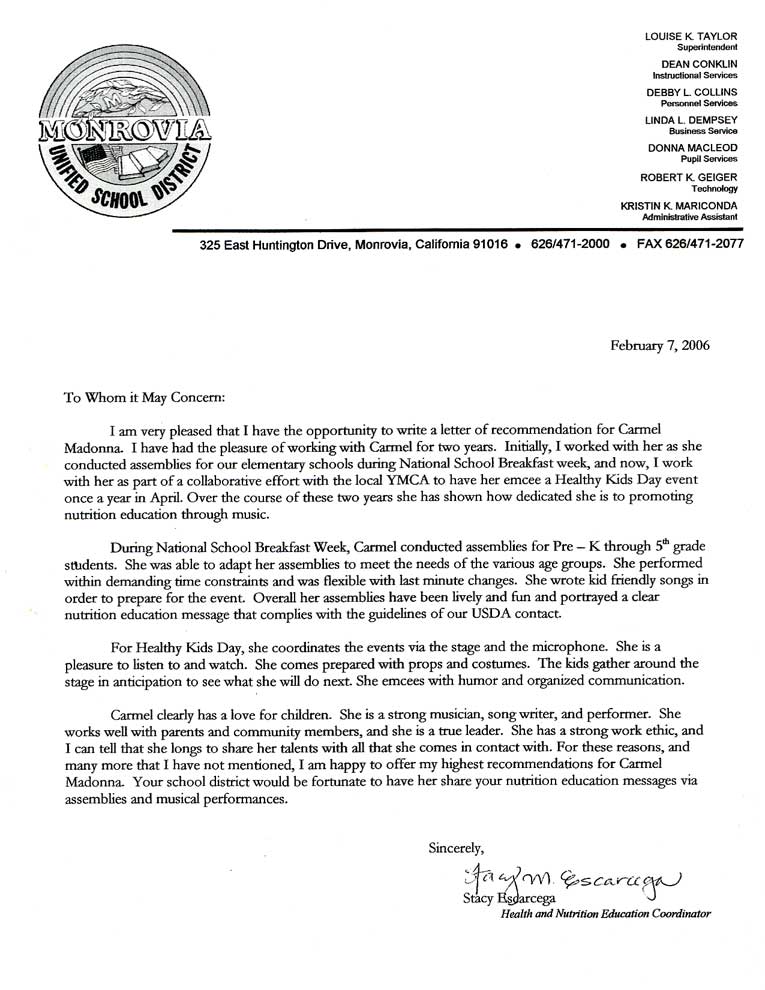 Monrovia USD
"Your school district would be fortunate to have her share your nutrition education messages via assemblies and musical performances."
Carmel Madonna
Children's Musical Edu-tainer
She's a Nutrition Musician
She customizes School Assemblies
She leads Campfire Sing-alongs
She's the life of Birthday Parties
A picture is worth a thousand words, but we still don't have enough to describe all the fun.